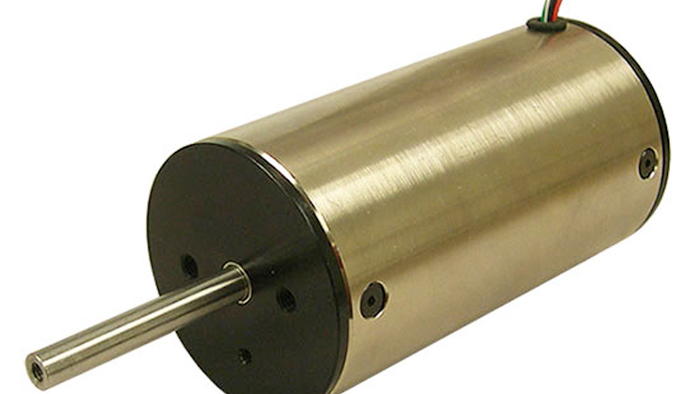 Moticont
Moticont
Moticont has added another linear motor to its SDLM Series of high-speed direct drive linear motors.
The SDLM-051-095-01-05 is a powerful, compact linear actuator measuring just 2 inches in diameter and 3.75 inches long. It has a 1 inch stroke and features a resolution of 5 microns. 
The integral, linear optical quadrature encoder is directly connect to the shaft for the greatest possible bandwidth and accuracy and is protected by the housing. This fully enclosed linear motor features a continuous force rating of 7.6 lbs. and a peak force of 24.1 lbs. at 10 percent duty cycle. 
Applications Include:
Vibration

Noise cancellation

Photonics

Gimbals

Antenna positioning

Medical devices

Semiconductor handling

SMT machines

Assembly

Wafer handling

Optical focusing

Dynamic vibration absorption

Scanners

Laser beam steering
For additional information, visit the website at http://www.moticont.com.