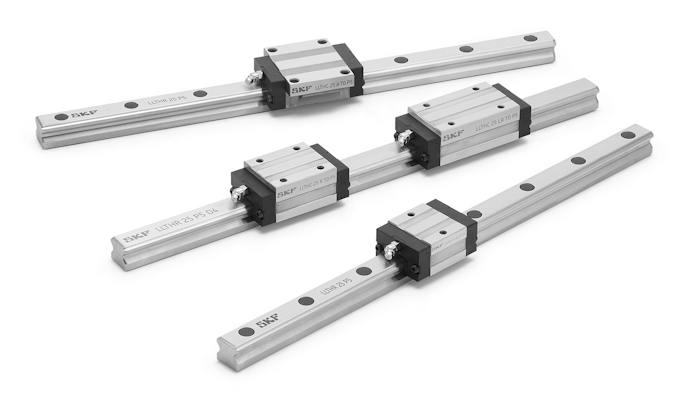 SKF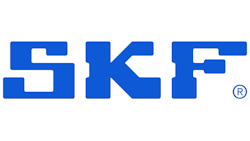 SKF
SKF Motion Technologies introduces SKF LLT profile rail guides to provide high precision and accuracy, smooth running performance and long service life with minimal maintenance.

LLT guides have the ball circuits placed in an X-arrangement, which optimizes load sharing in all
four main load directions and accommodates moment loads while maintaining self-aligning
capability.

Available in sizes 15-45 with rail sizes up to 4000mm in a single piece with longer lengths available as attached rails.

Variety of preload and precision classes, mounting configurations and accessories.

Resist temperatures up to 100ºC and achieve speeds up to 5 m/s.

Eight carriage types with a single rail profile meet most industry-standard dimensions and greatly increases flexibility.

For more, visit www.skfusa.com.