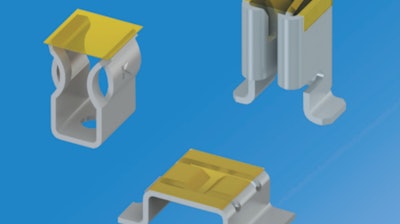 Keystone Electronics
Keystone is now offering surface mount fuse clips with Kapton tape as an option for their comprehensive line of on tape and reel packaging.
The addition of the Kapton tape across the top surface of the SMT fuse clips allows for a more secure part picked up by vacuum pick-and-place assembly systems. Kapton tape is currently being offered on Keystone 2AG, 5mm, mini auto blades and standard auto blade SMT Fuse Clips.
These Kapton enhanced products are supplied on tape and reel per ANSI/EIA-481 standard, with delivery from stock through Keystone's global distribution network.
For more, visit www.keyelco.com.