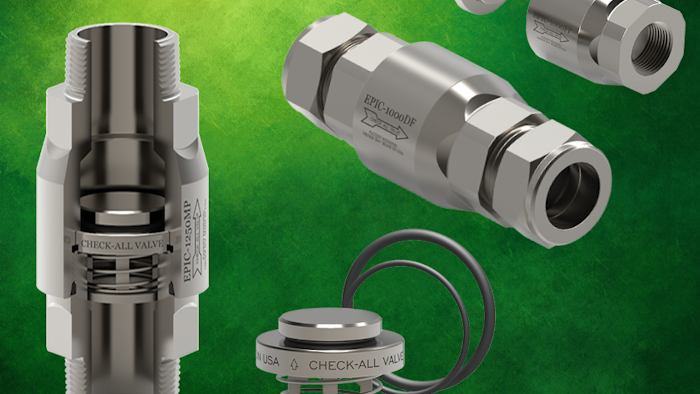 Check-All Valve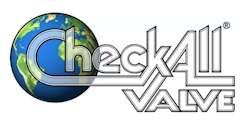 Check-All Valve
Check-All Valve introduces the Epic check valve.
The EPIC is an in-line spring-loaded poppet-type check valve designed to be cost-effective, simple, rugged and efficient while operating in any flow orientation.
These check valves close quickly and smoothly eliminate water hammer. Unique to the EPIC is a replaceable, one-piece drop-in check mechanism creating an efficient and economical method of effectively rebuilding the entire check valve.
See more at www.epiccheckvalves.com.