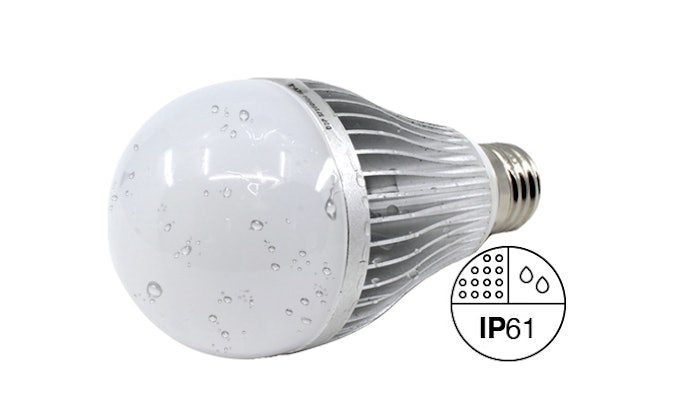 VCC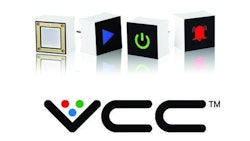 Visual Communications Company
Visual Communications Company recently announced its new IP61-rated direct incandescent replacement — the AC/DC Utility LED Bulb.
VCC's new dual-action LED lamp is designed to effortlessly switch from AC to DC power, making it an excellent fit for:
Power plants
Water treatment facilities
Turbines
Blue light towers/call stations
Infrastructure
Transit
Tunnels
Parking garages
Refineries
Walkways
Anywhere emergency back-up lighting is needed
This new addition was specially developed by VCC's team of engineers to address common challenges associated with using LEDs for emergency lighting. The 9W AC/DC Utility LED Bulb includes a heat sink to prevent overheating in enclosed fixtures — a problem that used to prevent LEDs from being a good option for battery back-up power in sealed spaces.
Benefits include:
Unmatched versatility – special circuit topology means the LED can seamlessly transition between the grid and back-up power sources at operating voltages of 105 through 280 VDC and 110 to 130 VAC.
Easy, kit-free retrofits – available in a standard E26 base and A21 shape, upgrading standard incandescents to the 9W LED lamp is simple and convenient.
Increased energy efficiency – the bulb uses a fraction of the energy incandescents do — 1/20th of the energy of a 100W lamp.
Maintenance-free operation – the bulb won't burn out for at least 50,000 hours, so maintenance costs essentially disappear.
Protection from the elements – an IP61 rating ensures no dust or raindrops will interfere with performance during emergency situations.
Reliable, long-lasting life – upgrading from incandescents to LEDs will ensure the lamps last 50 times longer — 50,000 hours.
Exceptional value – VCC's utility bulb is available at approximately half the price of similar AC/DC bulbs.
Perfect for enclosed fixtures – thermal-sensing circuitry ensures the LED won't overheat in enclosed fixtures, and it's UL/CSA 1993 compliant.
Learn more at https://vcclite.com/dual-ac-dc-utility-led-bulb-retrofit-emergency-backup-lighting.