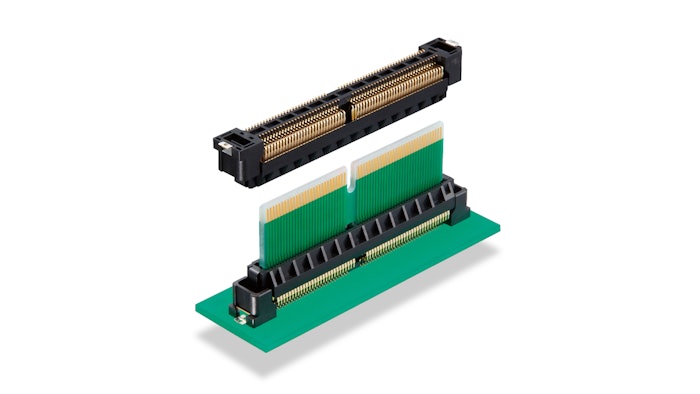 Hirose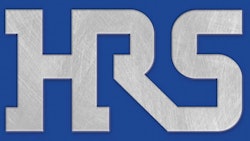 Hirose Electric USA
Hirose has developed a 0.8 mm pitch board-to-board connector that allows for flexible stacking heights.
The high-speed card edge FX27 Series connector allows for varying board stack heights by simply changing the length the printed circuit board interposer, eliminating the need for different height connectors.
Additionally, the FX27 Series features an increased XY axis floating range compared to previous high-speed FunctionMax family connectors. Now supporting a floating range of ±1.2 mm in both the X and Y directions, the FX27 Series board-to-board connector absorbs stress from misalignment while tightening screws and PCB shrinkage caused by high temperatures.
The FX27 Series high-speed card edge connector has a wide self-alignment range of ±0.7 mm in both the X and Y directions. The floating contact and self-alignment design eases the assembly process providing time and cost savings – especially when mating multiple connectors on the same board.
Supporting PCI Express Gen 1 interface standard, the FX27 Series offers data transmission speeds up to 2.5Gbps. When used as a stacking connector, the FX27 Series stacking height, wiring and component mounting are customizable. A conductor to transmit power with flexible height adjustment is also available.
The FX27 Series operates in environments from -55 degrees C to 105 degrees C, including the temperature rising by current flow and delivers a 0.5 Amp current per pin capacity. Recommended PCB layout is 60 positions for mounting, interposer and cut out designs.
In addition to industrial and automotive environments, the FX27 Series is designed for a wide range of applications, including:
Base station

Servo drive
Server
Servo motor
Cash register
Ultrasonic diagnosis equipment
PLC
For additional information, please visit https://www.hirose.com/product/series/FX27.