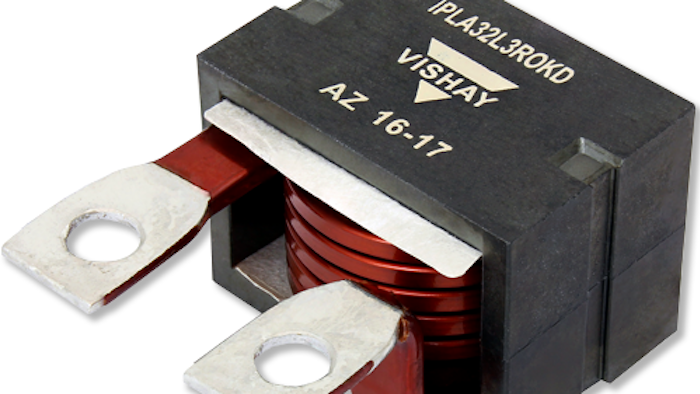 New Yorker Electronics
New Yorker Electronics Co.
New Yorker Electronics is now distributing the new Vishay Sfernice IPLA 32 High-Current Shielded Planar Choke Inductor.
This new device offers the same performance as wirewound devices in a fraction of the space. It measures just 31mm by 43mm by 22.2mm but is rated for currents up to 110A, allowing high power density DC/DC converters to occupy a significantly smaller footprint.
With a recommended frequency range of 100kHz to 800kHz, the IPLA 32 enables more compact and lightweight DC/DC circuitry in electric and hybrid cars, off-road vehicles including forklifts, and all manner of embedded systems.
Additional features include:
Very stable performances versus temperature

Low EMI, magnetically shielded

High self-resonance frequency

Recommended frequency range: 100 kHz; 800 kHz

Operating temperature range: -55°C; 125°C with heatsink dissipation

Flexible pin out design

Material temperature grade: 180°C

Custom design on request

Single-channel and dual-channel relays
For more, visit http://www.newyorkerelectronics.com.