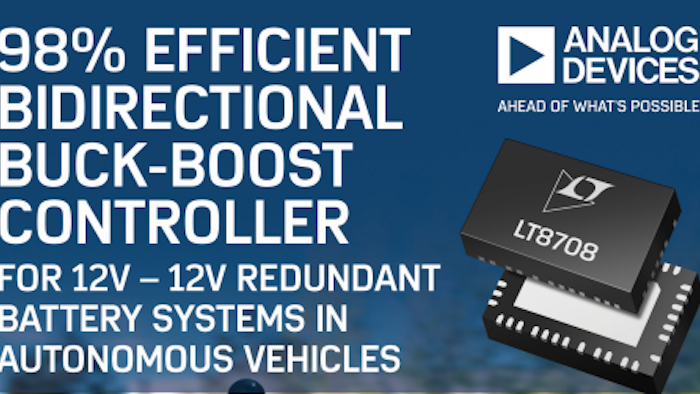 Analog Devices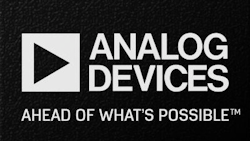 Analog Devices
Analog Devices announces the Power by Linear LT8708/-1, a 98% efficient bidirectional buck-boost switching regulator controller that operates between two batteries that have the same voltage, which are ideal for redundancy in self-driving cars.

The LT8708/-1 operates from an input voltage that can be above, below or equal to the output voltage, making it well suited for two each 12V, 24V or 48V batteries commonly found in electric and hybrid vehicles.

Operates between two batteries and prevents system shut-down should one of the batteries fail.

Can also be used in 48V/12V and 48V/24V dual battery systems.

Operates with a single inductor over a 2.8V to 80V input voltage range and can produce an output voltage from 1.3V to 80V.

Simplifies bidirectional power conversion in battery/capacitor backup systems that need regulation of VOUT, VIN, and/or IOUT, IIN, both in the forward or reverse direction.

Six independent forms of regulation allow it to be used in numerous applications.
For more information, visit www.analog.com/LT8708/-1.