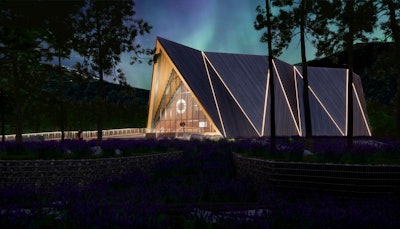 Oklo
The Defense Logistics Agency Energy on behalf of the United States Air Force has issued a Notice of Intent to Award a contract to Oklo to provide power and heat at the Eielson Air Force Base as part of the Air Force's micro-reactor pilot program. This project represents a significant stride towards ensuring a clean and resilient energy supply for critical national security infrastructure.
This selection initiates the acquisition process to potentially award a contract to Oklo. Oklo would obtain a license for its power plant from the Nuclear Regulatory Commission, construct the power plant, and operate it to deliver both electricity and steam to the Eielson Air Force Base under a long-term power purchase agreement executed by the Defense Logistics Agency Energy.
"We are honored to be at the forefront of increasing resilience and reducing emissions, while driving national security forward," said Jacob DeWitte, Co-Founder and CEO of Oklo.
The Air Force micro-reactor pilot program was initiated in response to the Fiscal Year 2019 National Defense Authorization Act, which required the Department of Defense to identify potential military locations to site, construct, and operate a micro-reactor.
Oklo's power plant uses a fast reactor design based on demonstrated technology with a history of successful operation. The technology's ability to operate independently from the grid while providing a clean and reliable power source makes it an ideal solution for domestic military installations critical to national security infrastructure.