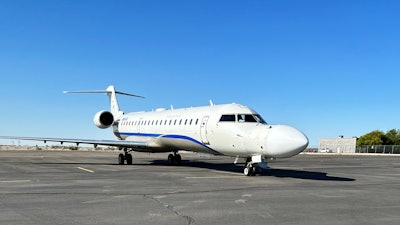 Northrop Grumman
Northrop Grumman successfully demonstrated its Deep-Sensing and Targeting (DSaT) platform at the Experimental Demonstration Gateway Event (EDGE) '23, hosted by the U.S. Army.
For Similar Content: Subscribe to Daily Newsletters
During a simulated, real-world tactical scenario, the company successfully:
Gathered and fused multi-domain data for rapid dissemination to the Tactical Operations Center;
Collected and analyzed data from commercial satellites onboard the aircraft;
Met 100-percent of the criteria for the experimentation
DSaT is a multi-domain deep-sensing architecture integrated into a civilian aircraft, providing intelligence collection that reaches beyond the visual line of sight of local sensors. While leveraging elements of the TITAN pre-prototype system, its capability fills a gap in data collection by combining space-based geospatial intelligence (GEOINT) imagery with aerial and terrestrial intelligence from commercial and military space systems.
Phase 1 successfully demonstrated the GEOINT capabilities with future phases planned incorporating multiple intelligence platforms.