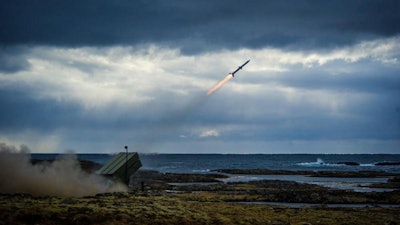 Raytheon Missiles & Defense, a Raytheon Technologies business, was awarded a $182 million contract for the National Advanced Surface-to-Air Missile System, also known as NASAMS, a highly adaptable mid-range air defense solution.
These systems are expected to be provided to Ukraine in response to that nation's need to defend against advanced air threats.
Jointly developed and produced by RMD and Norway's Kongsberg Defense & Aerospace, NASAMS consists of the Sentinel radar, Advanced Medium Range Air-to-Air Missile, and KDA's Fire Distribution Center.
NASAMS provides air defenders with a tailorable, state-of-the-art defense system that can maximize their ability to identify, engage and destroy current and evolving enemy aircraft, unmanned aerial vehicles and emerging cruise missile threats.