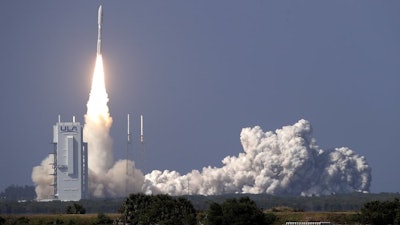 AP Photo/John Raoux
KIRTLAND AIR FORCE BASE, N.M. (AP) — Kirtland Air Force Base will be home to a state-of-the-art laboratory for development of space technology, officials said.
Officials there will break ground Wednesday on the Wargaming and Advanced Research Simulation Laboratory.
The $6 million, 10,685-square-foot (992-square-meter) facility will be used for simulations and analysis involving space technology research and development. This includes creating a virtual terrain where warfighters can act out scenarios using energy and space technology.
It all falls under the Air Force Research Laboratory Space Vehicles Directorate.