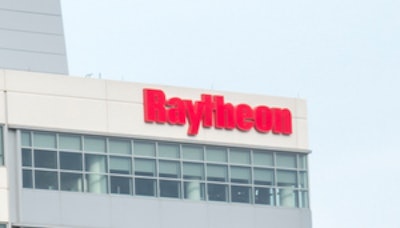 McKinney, Texas -- Raytheon has announced plans to build a 200,000-square-foot facility at its Space and Airborne Systems headquarters in McKinney, Texas. Construction will be completed in late 2020, and the move will add 500 new high-tech jobs.
Raytheon's McKinney facility specializes in intelligence, surveillance and reconnaissance systems, including electro-optical manufacturing and the production of high-energy laser systems. 
In 2018, Raytheon employed more than 8,000 Texans directly, and its supply chain supported an additional 10,000 jobs throughout the state. 
A recent study from The University of North Texas Economic Research Group found Raytheon's business operations in North Texas contribute $4.8 billion to the Texas economy. 
"Raytheon has a significant presence in the Texas economy," said Dr. Michael Carroll, Director of the Economic Research Group at the University of North Texas and lead author of the North Texas Economic Impact Study, in a statement. "When we examined employee wages and spending, supplier spending, tax revenues and other factors, we found Raytheon's North Texas operations are a powerful economic engine." 
Raytheon is the top employer in McKinney with more than 3,000 employees. 
"Not only is Raytheon's work in intelligence, surveillance, and reconnaissance systems critical to the defense and national security of our country, its investment in our community helps drives our economy," said U.S. Representative Van Taylor (TX-03). "Today's groundbreaking foreshadows Raytheon's continued innovation in space and airborne systems as well as its growing presence as a job creator here in McKinney." 
In 2018, Raytheon did $27 billion in sales and employed 67,000 people.  
The company is headquartered in Waltham, Mass.
— Raytheon Co.