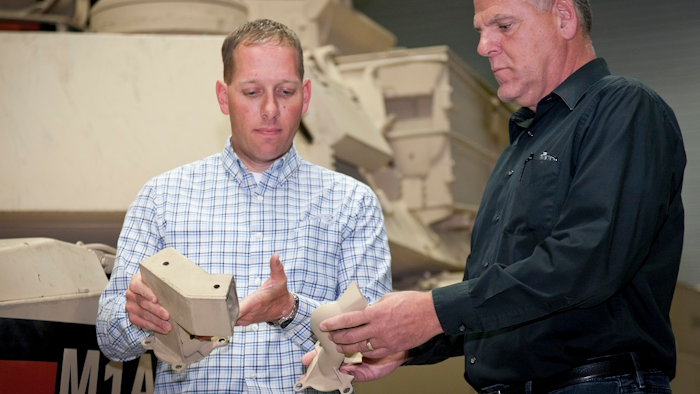 General Electric
Defense contractor General Dynamics awarded a contract to General Electric's 3D printing division for work on its combat vehicle platforms, the companies announced last week.

GE Additive said the agreement will accelerate General Dynamics Land Systems' incorporation of 3D printing. The companies are working to identify areas where the technology could reduce weight, optimize performance and reduce lead times.

Officials noted that General Dynamics and GE already developed what will be the first 3D-printed production part on a U.S. ground combat vehicle: a titanium cable guard that saves 85 percent of the weight of the current 18-piece welded steel component.

The companies will also establish standard build plate orientation, support structures and quality control plans to ensure parts seamlessly move from prototype into production. GE Additive will provide General Dynamics with part qualification, production, post-processing and inspections.

Terms of the deal were not disclosed.

"We're honored to be working with General Dynamics at this important inflection point in its additive strategy," GE Additive AddWorks General Manager Chris Schuppe said in the announcement.