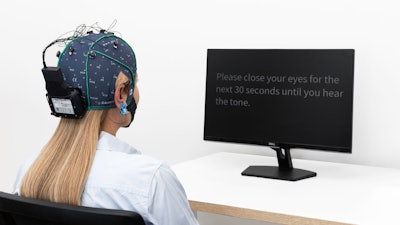 GrayMatters Health
GrayMatters Health (GMH), developer of digital self-neuromodulation therapies for mental disorders, announced that it has received a 510(k) clearance from the FDA to market its flagship product, Prism for PTSD, the first non-invasive, self-neuromodulation adjunct digital therapy for post-traumatic stress disorder (PTSD).
GMH is the first to use advanced statistical models fusing EEG and fMRI data to develop biomarkers of brain-mechanism-specific activity associated with mental disorders, named EEG-fMRI-Pattern (EFP). The company's products use these biomarkers with an interactive audio/visual interface to help patients regain control (agency) over the relevant brain activity.
Prism for PTSD trains patients to lower the amygdala-derived-EFP biomarker, which is associated with the amygdala and emotion regulation system, using self-neuromodulation techniques (through neurofeedback).
Prism for PTSD augments standard of care PTSD therapy, treating the proven underlying mechanisms of the condition and enhancing clinical outcomes. The FDA 510(k) clearance is based on results of a study evaluating 79 patients with chronic PTSD, at least one year since experiencing trauma.
"This is a first step in making Prism for PTSD available globally, as the company has just initiated a largescale PTSD study with some of the top mental health institutions in Germany, through a European Union grant," said Rani Cohen, Co-Founder and Executive Chairman of GrayMatters Health. "Just a few days ago, the European Innovation Council (EIC) made a direct equity investment in GrayMatters Health, demonstrating a vote of confidence in the company. Additionally, we are furthering our collaboration to Japan with our Otsuka Medical Devices Co., Ltd. investors and partners."