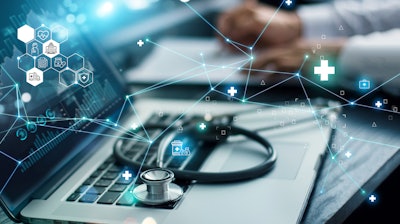 iStock
M. Holland Company, an international distributor of thermoplastic resins and ancillary materials, established a new Healthcare Packaging line card to meet the product needs of medical device and pharmaceutical packaging manufacturers.
The new Healthcare Packaging line card features medical-grade resins from Chevron Phillips, Hanwha, INEOS Styrolution, Invista, LyondellBasell, Plaskolite and TotalEnergies, along with M. Holland's proprietary MH Resolute and Mtegrity Plus resins.
"The medical device and pharma packaging market is a burgeoning segment of the packaging sector, but changing regulatory demands, supply chain security woes, and supply and demand imbalances are creating a complex environment for manufacturers to navigate," said Josh Blackmore, global healthcare manager at M. Holland. "M. Holland has nearly 30 years of experience in film-grade materials for packaging. This new Healthcare Packaging offering is a natural extension of our medical and food packaging business segments. It uniquely positions us to assist clients who are trying to implement changing medical regulations and meet a variety of primary and secondary packaging demands." Blackmore also emphasized that M. Holland offers deep expertise in blow molding, thermoforming and injection molding applications.
M. Holland's Healthcare and Packaging groups will offer consulting services to clients, giving them access to dedicated engineers and packaging specialists who can guide technical resin selection to meet regulatory and mechanical requirements. Further, the company will offer new technologies to reduce cost, custom compounding services and expert consultation for integrated solutions that help ensure supply chain security and diversification.