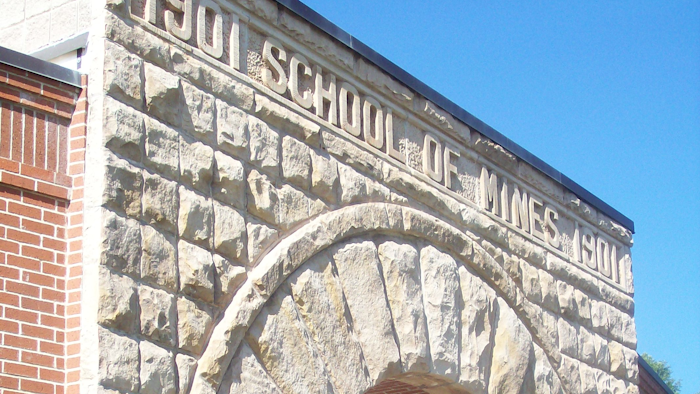 SDSM&T Foundation
RAPID CITY, S.D. (AP) — What started as a research project at South Dakota Mines in Rapid City is now part of a global firm after Gamma Biosciences announced last week that it was acquiring Nanopareil, LLC.
In 2006, South Dakota Mines professors Dr. Todd Menkhaus and Dr. Hao Fong began researching different uses of polymer nanofibers, a substance that is one thousand times smaller than human hair. The National Science Foundation saw promise in the work and funded the research.
The professors found that by spraying nanofibers into multiple-layered mats, a new filter could be created that reduces the costs of purifying vaccines and medications, making the lifesaving treatments more affordable, the Rapid City Journal reported.
Menkhaus said that by 2011 the research was seen as commercially viable. He and Fong started the new company, now called Nanopareil, LLC.
"What we are now is an advance materials company that makes separation devices for therapeutics and vaccines to make the production of those medicines and vaccines more efficient," Menkhaus said. "The goal is that by using these devices and working with pharmaceutical companies, we'll be able to make the production much more accessible all over the globe."
Nanopareil has a history of success. In 2014, NSF awarded them a Small Business Innovation Research grant, and the company won the South Dakota Governor's Giant Vision Awards. In 2017, Nanopareil was named the Buzz of BIO at the BIO International Convention and took first place in the Technologies of Tomorrow competition.
"As we continued to learn more about it and develop it, we got a lot of interest from pharmaceutical companies and other end-users of this technology, so we commercialized it," Menkhaus said.
Nanopareil opened a lab in Rapid City and another facility in Sioux Falls. In 2019, the Rapid City location was moved to the Ascent Innovation building. Menkhaus stayed on as a founder and D. Craig Arnold was named president/CEO. The Rapid City location has seven full-time employees, all graduates and current students at South Dakota Mines.
Menkhaus said the partnership formed with South Dakota Mines is the reason for the company's success.
"I'm really looking forward to expanding that now with the acquisition (by Gamma Biosciences) and growing that team in South Dakota," he said. "All of the continued development and research going into these materials for commercialization will stay in South Dakota."
Gamma Biosciences is a life sciences tools platform created by KKR, with headquarters in Menlo Park, California, and Cambridge, United Kingdom. Nanopareil will be a part of Gamma Biosciences' subsidiary Astrea Bioseparations.
Joseph Wright, South Dakota Mines associate president for research and economic development, said Nanopareil's success is a historic moment for the state.
"This might be the first time a product developed by research at a South Dakota university has seen an acquisition of this magnitude and importance," Wright said in a news release. "This would be a big deal for any major research university, but for a smaller school like South Dakota Mines it's virtually unprecedented. This demonstrates that Mines researchers can be world leaders in research and innovation."