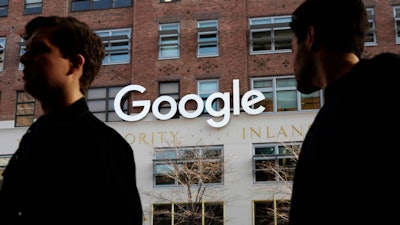 AP Photo/Mark Lennihan, File
Google is reportedly poised to gain access to the medical information of millions of Americans as it attempts to build its health and fitness product portfolio.

The tech giant and health care provider Ascension this week announced an agreement to "optimize the health and wellness of individuals and communities," one day after a report from The Wall Street Journal first detailed "Project Nightingale."

Ascension, based in suburban St. Louis, operates the nation's second-largest hospital network across 21 states and the District of Columbia. The Journal reported that the companies began secretly sharing patient names and dates of birth, along with lab results, diagnoses and hospitalizations, last year.

The report indicated that Google's Brain R&D division had access to that information in hopes of building AI-powered software — a single search tool hosting reams of patient data in a single location — to help guide doctor assignments, treatment plans or billing.

Google reportedly hopes to eventually sell the platform to other health care systems, while Ascension aims to improve patient care and, internal documents cited by the Journal showed, generate additional revenue from patients.

The companies said in the statement that the project complies with federal health disclosure laws and features "robust data security and protection."

"We hope to transform the delivery of health care through the power of the cloud, data analytics, machine learning and modern productivity tools," said Google Cloud president Tariq Shaukat. "Ultimately improving outcomes, reducing costs and saving lives."

The initiative, however, is unlikely to quell growing scrutiny of Google's data and privacy practices.

"Blatant disregard for privacy, public well-being, & basic norms is now core to Google's business model," Sen. Richard Blumenthal, D-Conn., wrote on Twitter.