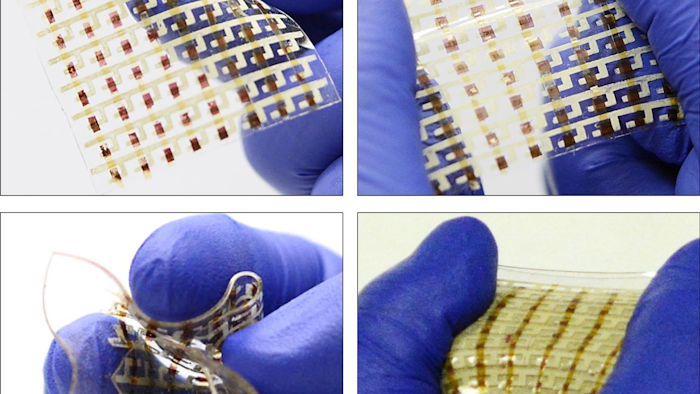 University of Houston
Engineers from the University of Houston say recent research takes a significant step toward commercialization of stretchable electronics.

Researchers detailed the creation of semiconductors based entirely on rubbery materials, including their integrated electronics, logic circuits and sensory skins.

The latest study, published in the journal Science Advances, offers improved electronics and mobility compared to an initial mechanically stretchable semiconductor developed by Houston mechanical engineer Cunjiang Yu in 2017.

The research team wrote that previous attempts at stretchy electronics suffered because electrons were limited in how fast they could move through the material. Houston engineers, however, implemented metallic carbon nanotubes within the rubbery semiconductor to create a "highway" for electrons across the semiconductor.

"This enhancement in carrier mobility is enabled by providing fast paths and, therefore, a shortened carrier transport distance," the team wrote.

Engineers next hope to make the devices even faster and more complex to help meet demands for sophisticated applications. Yu suggested the technology could be used to develop robotic skins, implanted bioelectronics and human-machine interfaces.