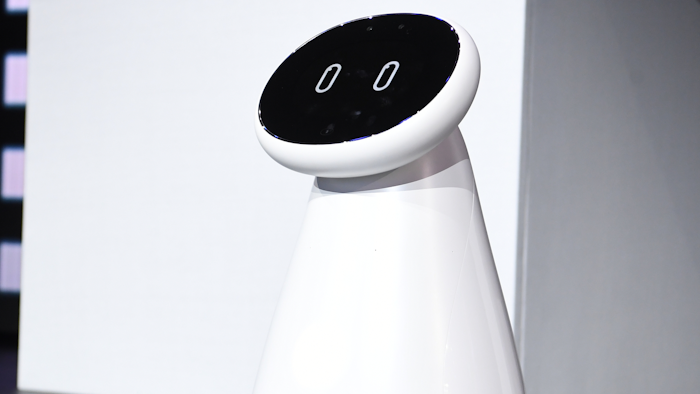 Samsung
Samsung unveiled a range of new robotics innovations at this week's CES show, headlined by a companion robot designed to keep an eye — figuratively speaking — on loved ones.

The South Korean tech giant wrapped up its press conference at the annual tech expo with a visit from Samsung Bot Care. The robot, mostly white, about the size of a small child and featuring two blinking "eyes" on its screen, rolled on stage in Las Vegas to join company executives.

The AI-powered companion robot can check blood pressure and heart rate, provide health briefings and exercise guidance, monitor sleep and medication intake and even notify emergency personnel in the event of a fall or other accident.

Samsung officials said the platform allows people to check on others' well-being, such as an elderly relative, even from far away.

The presentation did not indicate when the robot could hit the market. Samsung also detailed other robotics initiatives, including a mobility and athletic training platform, a retail ordering and payment system and a sensor to detect airborne pollution and purify indoor air.