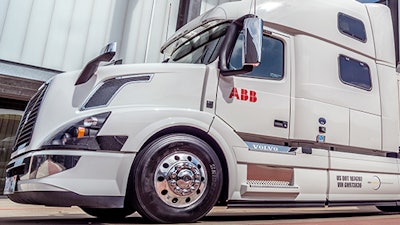 ABB
Galco Industrial Electronics announced plans to host an electronics and automation show with power and automation technology company ABB and industrial enclosure innovator Rittal.
The event will take place at Galco's headquarters in Madison Heights, Michigan, on June 20 from 11 a.m. to 2 p.m. and will feature demonstration trucks and vehicles, including ABB's "All-Compatible Experience" (ACE) full-size tractor-trailer truck, Rittal's Expo Vehicle, Thomas & Betts Installation Products truck and Great Lakes Essential Power's ABB "#PowerBetter Roadshow" on wheels.
The show also includes ABB drive training sessions and tech booths from ABB Jokab Safety and Galco's Field Services Department.
Attendees will receive hands-on experiences with industrial electronic and automation products including AC and DC drives, circuit breakers, contactors, motor starters, disconnects and safety switches from Galco and the company's manufacturer partners.
"Partnering with industry leaders ABB and Rittal allows us to bring the industry's latest technologies and solutions and allow our customers to see and learn more first-hand," said Shawna Colantuone, Galco's director of sales.
All registered attendees will have the opportunity to win several prizes, including the grand prize of a BBQ Guys Broil King Crown 400 Wi-Fi & Bluetooth Controlled 26-Inch Pellet Grill.
For more information, and to reserve a spot, visit www.galco.com/galco-electronics-automation-show.