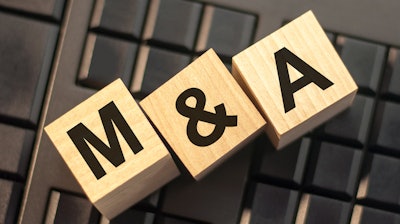 iStock
Nano Dimension today announced it has submitted a revised offer to acquire Stratasys for $19.55 per share in cash.
Under the terms of the proposal, Nano Dimension would acquire the remaining shares of Stratasys it does not currently own for an aggregate of approximately $1.2 billion on a fully diluted basis. The company said this offer represents a premium of 37% to the closing trading price as of March 3rd, 2023, a 40% premium to the company's 30-day VWAP, 51% premium to the 60-day VWAP and a 47% premium to the 90-day VWAP as of March 3rd, 2023.
"Our increased, all-cash offer demonstrates our commitment to consummating this strategic combination, which will deliver immediate and certain value to Stratasys shareholders at a compelling premium and enable us to create the preeminent leader in the rapidly growing AM market," said Yoav Stern, Nano Dimension's Chairman and Chief Executive Officer. "We are prepared to move quickly to complete our due diligence and engage with Stratasys to finalize a mutually agreeable transaction. We also urge the Stratasys Board to take immediate steps to remove the company's 'poison pill' and allow shareholders to voice their opinion on the proposed transaction and we are committed to giving Stratasys shareholders the power to decide on the merits of our compelling offer."
Nano Dimension's new offer comes after Stratasys last week said its board carefully reviewed and evaluated the proposal and concluded that Nano's proposal substantially undervalued the company in light of its standalone prospects.
"Stratasys' Board and management team are confident that the Company's standalone plan will create significantly greater value for its shareholders than the Nano proposal," the company wrote. "Stratasys recently delivered its sixth consecutive quarter of profitability on an adjusted basis despite a challenging economic environment, and the Company remains laser focused on executing its strategy and managing its operations to effectively deliver sustained, profitable growth."