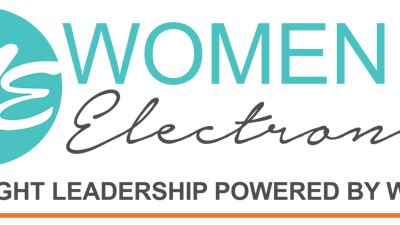 Digi-Key
Digi-Key Electronics has renewed its annual sponsorship with a Platinum Level investment for Women in Electronics (WE), a 501(c)3 public charity which provides leadership growth and development, mentorship, networking, thought-leadership events and resources that advance results in gender parity in the electronics industry.
"I've always shared with Jackie and the senior team at Women in Electronics that our support is somewhat self-serving," said Dave Doherty, president of Digi-Key Electronics. "Like too many large organizations, particularly those in high tech, we are underrepresented with women in leadership positions. With the ongoing 'war for talent,' addressing this untapped reservoir of talent is critical for our ongoing sustainability. Women in Electronics has been instrumental in supporting Digi-Key through membership benefits such as establishing mentoring relationships, to providing us speakers and resources that we can utilize on-site at our facility."
"As one of the earliest supporters of Women in Electronics, Digi-Key has demonstrated time and time again its commitment to developing female talent across not only its own organization but the industry as a whole," said WE founder, president & CEO, Jackie Mattox. "This new level of dedication and investment reinforces the why behind WE while furthering the programming and resources the community is able to offer our members. We are beyond thankful for Digi-Key's increased support."
Digi-Key launched a local chapter of Women in Electronics in 2018, which is not only open to all Digi-Key employees, but anyone in the local community that desires access to experts, tools, resources and support to empower and develop women leaders in the workplace.
For more information about Digi-Key, please visit the Digi-Key website.