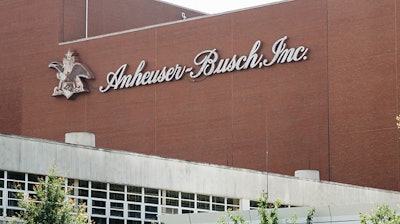 Anheuser-BuschAnheuser-BuschAnheuser-BuschAnheuser-BuschAnheuser-Busch
Anheuser-Busch today announced a $20 million investment at its Williamsburg Brewery as the company celebrates the facility's 50th anniversary. This investment is part of the brewer's announcement made at the beginning of 2021 to invest $1 billion over two years in the company's facilities to accelerate the nation's recovery and drive economic prosperity in communities where it operates.
The company has created more than 30 new jobs year-to-date in James City County. The recent hires, including brewery leadership and various team member roles, present an opportunity for the Williamsburg brewery to continue to modernize, innovate and pursue sustainability-related production. The new positions will bring the total number of employees at the brewery to 600.
The $20 million investment will enable Williamsburg to continue to bring new innovations to market while also enhancing its brewing capabilities to meet consumer demand. Specific updates include expanded brewing capabilities, enhanced brewery process technologies and facility renovations.
The investment in the Williamsburg brewery is part of a larger investment spanning 26 states that is expanding Anheuser-Busch's U.S. operations.
Anheuser-Busch owns and operates more than 120 facilities around the country and employs more than 19,000 people. The beer industry in the U.S. creates more than 2 million jobs and generates more than $330 billion in economic activity each year