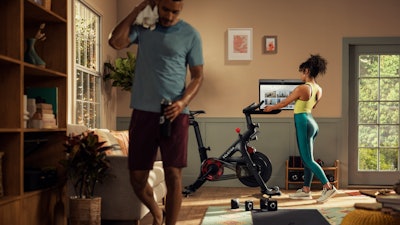 Peloton
Peloton Interactive today announced it is exiting all owned-manufacturing operations and expanding its current relationship with Taiwanese manufacturer Rexon Industrial Corp.
The company said the shift is a natural progression in its strategy to simplify its supply chain and focus on technology and content to continue driving the connected fitness business forward.
Rexon will become the primary manufacturer of the hardware for Peloton's Bike and Tread product lines. Along with this expanded partnership, Peloton will be suspending operations at its Tonic Fitness Technology facility through the remainder of 2022. The company acquired Tonic in October 2019.
"We are thrilled to be expanding our partnership with Rexon, a leading Taiwanese manufacturer with over 50 years of experience. Rexon has been with Peloton for many years and is a proven partner for our global operations. We plan to maintain a significant corporate and manufacturing presence in Taiwan with over 100 Peloton Taiwan team members who continue to play a key role in our engineering and manufacturing strategy," said Peloton Chief Supply Chain Officer Andy Rendich.
"Today we take another significant step in simplifying our supply chain and variablizing our cost structure – a key priority for us. We believe that this along with other initiatives will enable us to continue reducing the cash burden on the business and increase our flexibility. Partnering with market-leading third party suppliers, Peloton will be able to focus on what we do best – using technology and content to help our 7 million Members become the best versions of themselves," said Peloton CEO Barry McCarthy.