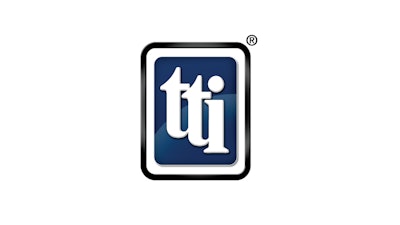 TTI Inc.
Electronic components distributor TTI says it is optimistic about its business despite the challenges posed by the COVID-19 pandemic.
Mike Morton, the company's chief operating officer, told an online audience Thursday that amid all the interruptions, the outbreak forced the world to embrace the technological revolution powered by TTI's products. He added that company believes it has reached and weathered its low point following the pandemic-related economic shutdowns, and expects to see slight growth this year — primarily due to its Mouser subsidiary and its extensive online product catalog.
"Mouser is having a very good year," Morton said during the company's briefing.
Officials expect the Mouser business to see about 6% growth for the year, which would outweigh TTI's anticipated 1% drop in its other segments. Collectively, Morton said TTI projects 1% growth across its combined operations.
In addition, the company noted that average daily orders in July were up some 16% compared to their low point in May.
The company expects its revenues in the Americas — home to the majority of its business — to be flat, with projected negative growth in Europe, Africa and the Middle East and stronger numbers in Asia, which has largely emerged from the pandemic.