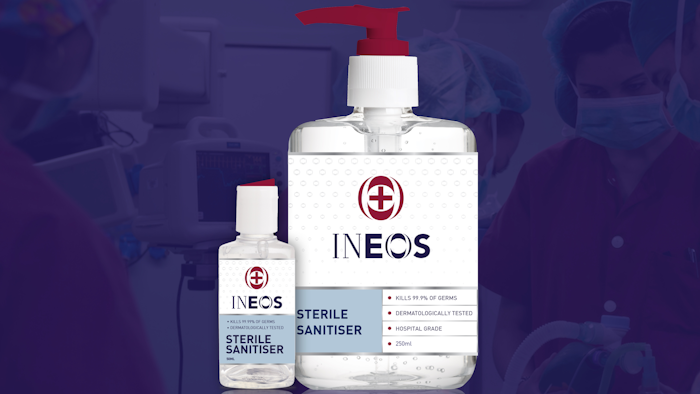 Ineos
British chemical manufacturer Ineos said Tuesday that its new hand sanitizer plants are up and running one week after the company announced plans to build them.
The company, which already produced sanitizer components isopropyl alcohol and ethanol, said it would help combat a shortage in Europe by establishing new facilities in its native Britain and in Germany — and that they would be constructed in 10 days' time.
This week, the company said that production had begun at both sites seven days after the initial announcement.
The U.K. facility, located in the northern town of Newton Aycliffe, is operating 24 hours a day across three shifts and features a capacity of 1 million bottles per month.
The company said it would provide bottles to the U.K.'s National Health Service free of charge for the duration of the coronavirus pandemic in the country. Bottles will also be made available for public purchase.
Ineos founder and chairman Jim Ratcliffe said the company is "working on the fastest way to get them to where they need to be." Deliveries to the NHS began Tuesday.
"I am confident that within a few days, our sanitizer will start to be seen in hospitals, surgeries and people's homes," Ratcliffe said.
The company added that plans for a third sanitizer plant in France "are being drawn up."