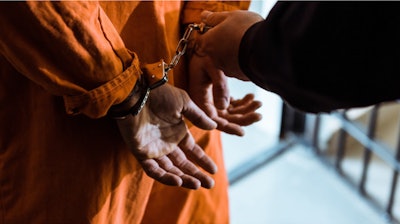 Gary Sayers was the owner and president of Electro-Plating Services (EPS), a Michigan-based plating company.
On November 6, 2019, Sayers was sentenced to one year in prison followed by three years of supervised release for his role in a scheme to store hazardous waste illegally.
Sayers and EPS were ordered to pay $1,449,963.94 in restitution to the U.S. Environmental Protection Agency (EPA) for the agency's direct costs to clean up the EPS plating facility.
EPS used cyanide, chromium, nickel, chloride, trichloroethylene, and various acids and bases, as part of the plating process.
After the chemicals no longer served their intended purpose, they became hazardous wastes, which required handling in compliance with the Resource Conservation and Recovery Act.
Rather than having EPS's hazardous wastes legally transported to a licensed hazardous waste facility, Sayers stored the hazardous waste in numerous drums and other containers, including a pit dug into the ground in the lower level of the EPS building in Madison Heights.
According to the Department of Justice, Sayers stonewalled state efforts to get him to legally deal the hazardous wastes for years. Ultimately, the EPA's Superfund program spent $1,449,963.94 to clean up and dispose of the hazardous wastes.
According to court records, Sayers knew that such storage was illegal and had managed the company's former Detroit facility where he kept hazardous wastes illegally.
Starting in 1996, the Michigan Department of Environmental Quality (MDEQ) repeatedly sent him warnings about his illegal handling of hazardous waste.
In 2005, Sayers was charged with and pleaded guilty to illegally transporting hazardous wastes in state court. During the ensuing years, the MDEQ attempted to get Sayers and EPS to properly manage the amounts of hazardous wastes piling up at the Madison Heights location.
The MDEQ issued numerous letters of warning and violation notices to the company regarding its hazardous wastes.
In 2016, the MDEQ identified over 5,000 containers of liquid and solid wastes at the Madison Heights location. That same year, the city of Madison Heights revoked the company's occupancy permit.
In January 2017, the EPA initiated a Superfund removal action, after determining that nature and threats posed by the stored hazardous waste required a time-critical response.
The cleanup was completed in January 2018.