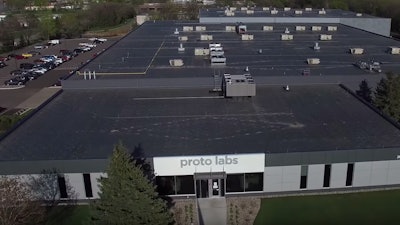 Proto Labs Inc. (YouTube)
Protolabs last week detailed several new capabilities recently added to its metal 3D printing services.

The Twin Cities contract manufacturer said that after metal components are initially produced using direct metal laser sintering, secondary processes — including machining, tapping, reaming and heat treatment — can improve their appearance, accuracy and strength.

Greg Thompson, the company's 3D printing global products manager, said the post-production services, along with new quality control and inspection offerings, particularly help companies in complex, high-requirement sectors such as aerospace or medical technology.

"These new production capabilities help them optimize their designs to enhance performance, reduce costs and consolidate supply chains," Thompson said in the statement.