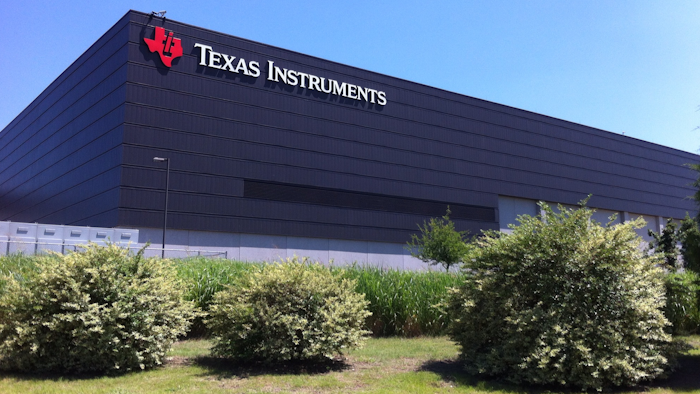 Texas Instruments Inc.
Electronics giant Texas Instruments plans to produce 300-millimeter semiconductor wafers at a newly announced $3.1 billion facility in suburban Dallas.

The analog semiconductor wafers — which are later cut into chips — will power devices ranging from smartphones to vehicle systems to industrial equipment, according to the Dallas Morning News. Texas officials said the project is expected to create some 488 jobs, and the paper noted that the company expects to eventually house 850 employees and contract workers.

TI officials said the site of the new factory, located adjacent to its existing fabrication facility in Richardson, Texas, provides access to skilled workers, suppliers and airports.

"This factory is an important step in our strategy to invest in more 300-millimeter manufacturing capacity, which is a competitive advantage for our company and will enable us to continue to support our customers well into the future," Kyle Flessner, senior vice president of TI's Technology & Manufacturing Group, said in a statement.

The company is eligible for a state grant of more than $5.1 million if it meets investment and hiring goals, and the Morning News reported that local government tax incentives could total an additional $375 million.

The paper reported that TI also considered sites in upstate New York and Singapore.