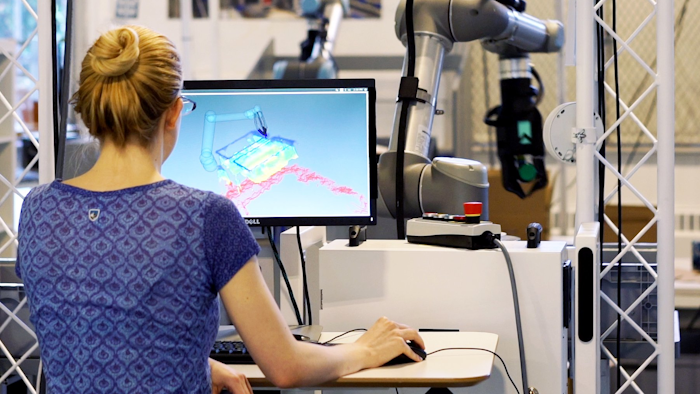 RightHand Robotics Inc. (Twitter)
Massachusetts robotics startup RightHand Robotics on Monday announced a second round of financing from five venture capital and development groups.
California venture capital firm Menlo Ventures led the $23 million Series B campaign, followed by Google-affiliated investment arm GV and three existing RightHand partners — Dream Incubator, Matrix Partners and Playground Global.
The company, founded in 2014 by researchers from Harvard, Yale and MIT, aims to accelerate the abilities of picking robots through advanced grasping technology and machine learning.
RightHand's platform, named RightPick, can pick and place individual items within a variety of systems and workflows, which officials said would help facilitate the growth of e-commerce amid a tight labor market.
"This funding is a testament to our team's intense focus on solving the critical challenge all our customers face," co-founder Leif Jentoft said in a statement.
RightHand said the funding would expand the company's business staff, technical team and product applications. The company also announced Monday that Mick Mountz, who founded warehouse robotics company Kiva and served as CEO until its 2012 acquisition by Amazon, would join RightHand's board.
"This funding round enables a very exciting phase of rapid roll-out and scale-up for the company," Mountz said.