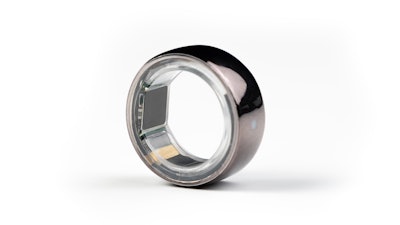 Token
Token, a provider of wearable authentication solutions, today announced that the company has begun production of its smart ring in the United States. The company said it has almost 200 organizations already committed and on the wait list for what it's calling the world's first multi-factor authentication smart ring.
The incidence of successful cyberattacks is rising, with the latest Cost of a Data Breach Report from IBM uncovering that in 2022, 83 percent of organizations experienced two or more data breaches.
"Starting production is a major milestone for Token, reflecting the hard work and dedication of a very talented team, and marking a critical step toward stopping the cyberattacks that are devastating so many businesses," said Token CEO, John Gunn. "We are seeing incredible demand from the market, with a significant portion of our first production run already committed."
Token has secured $43 million in funding and financing to deliver its multi-factor authentication technology. The company's anti-phishing solution has already won six awards for its next-generation MFA solution that is "passwordless," FIDO 2-compliant, and a biometric wearable that stops phishing attacks and data breaches. The ring integrates with all IAM solutions.