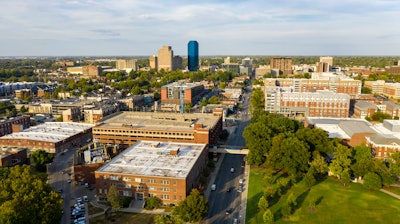 iStock
LEXINGTON, Ky. (AP) — Lexington is now a gigabit city.
Construction of a fiber optic network has been completed, making Lexington one of the largest gigabit cities in the country, city officials announced Tuesday in a statement.
MetroNet laid 4.4 million feet (1.34 million meters) of fiber in neighborhoods across the city over the last 2 1/2 years, the statement said. The city now has enough fiber-optic cables to make gigabit internet access available to all residents and businesses.
"A citywide fiber network gives Lexington a competitive advantage, as we work to attract and grow jobs," Mayor Linda Gorton said.
MetroNet President John Cinelli said he was proud to mark the occasion and the company would continue to add to the network.
"Our work does not stop here; we will still be actively involved in laying more fiber in the community as the City of Lexington continues to grow and develop," he said.