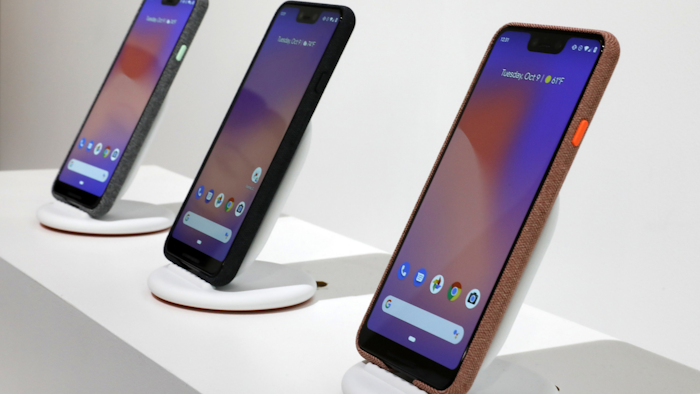 AP Photo/Richard Drew
Google is reportedly preparing to power its flagship smartphone with its own chips as early as next year.
Axios reports that the tech giant has made "significant progress" in its processing chip efforts and could implement them in the Pixel smartphone beginning in 2021. The company received the first working versions in recent weeks.
The chips, dubbed "Whitechapel" by the company, include an 8-core ARM processor and capabilities tailored to Google's machine learning, according to the report. Google developed the chip with Samsung, which also makes Apple's proprietary chips.
Device manufacturers that produce their own chips can more easily control costs and can help ensure they don't rely on outside companies. Google, for example, powers its current Pixels with chips made by Qualcomm.
The first Google chips are set to power the Pixel, but Axios noted that future generations could eventually be installed in its Chromebook laptops.