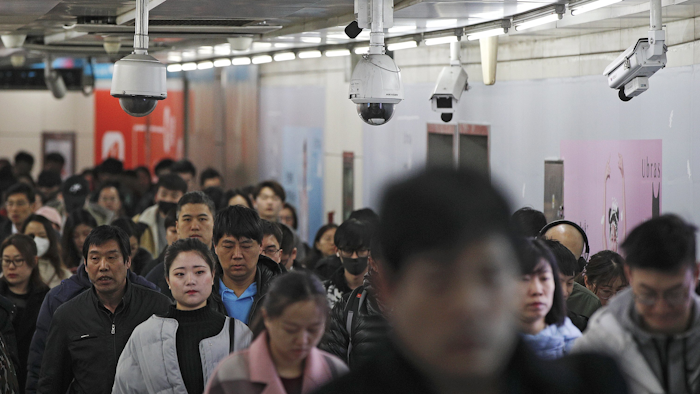 AP Photo/Andy Wong, File
A federal panel this week warned that the U.S., without significantly more funding, risks capitulating to China in the race to more sophisticated and capable artificial intelligence systems.

The National Security Commission on Artificial Intelligence, which includes representatives from tech giants, the national security sector and academia, issued its findings Monday in an interim report, according to Reuters.

The group indicated that U.S. government funding for AI is falling short as the country faces a pressing need to develop new systems, apply them to vital economic and national security interests and train new generations of high-tech workers.

The NSCAI, Reuters said, also characterized China as a "fast follower" of U.S. advances in artificial intelligence, and Eric Schmidt — Google's former CEO and the panel's chairman — told reporters that although Western AI research remains ahead overall, China holds a lead in the key areas of facial recognition and financial technology.

The report, Reuters noted, suggested that China is spending more than the U.S. on AI and uses numerous methods — "some legal, some not" — to catch up to U.S. R&D.

Panelists, however, noted that the U.S. could still win the global race to advanced AI systems, and former Defense Deputy Secretary Robert Work highlighted potential collaboration with allies on national security applications.

The group's final report is expected to be completed late next year, Reuters reported.