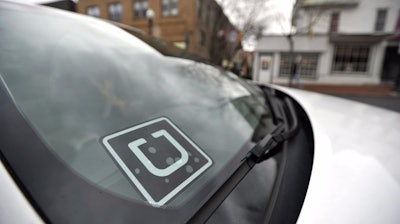 Nabil K. Mark/Centre Daily Times via AP
Ride-sharing giant Uber has reportedly frozen its hiring of engineers in North America amid a record loss in its latest fiscal quarter.

Multiple sources told Yahoo Finance that the company informed job applicants that their prospective positions were "on hold for now," and even cancelled some on-site interviews, last week.

The freeze, according to the report, includes Uber's engineering teams in the U.S. and Canada. Bloomberg reported that the freeze in software engineers does not extend to Uber's autonomous driving or freight segments.

The report came one day after Uber reported a second-quarter loss of $5.2 billion. The company attributed the bulk of the loss to compensation paid to its employees following its May initial public offering, but revenue growth also slid in the quarter.

The company late last month laid off 400 people in its marketing department.

The recent run of bad news raised questions about the company's profitability, but CEO Dara Khosrowshahi predicted the losses would decline in coming years following a "peak investment year" in 2019.

Uber officials, meanwhile, characterized the freeze as a "temporary pause."

"We are continuing to aggressively hire talent, including many engineers, all over the world," a company spokesman told Bloomberg.