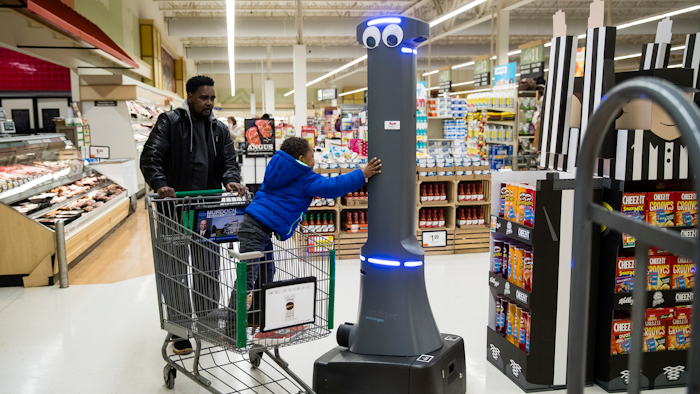 AP Photo/Matt Rourke
A Mid-Atlantic grocery chain plans to deploy robotic assistants in each of its 172 stores following a successful pilot project.

Giant Food Stores initially implemented "Marty" — a tall, boxy robot with googly eyes attached — last year at two stores in central Pennsylvania.

The robot, developed in partnership with Kentucky retail automation firm Badger Technologies, slowly meanders through aisles to autonomously identify spills and alert employees and customers.

Company officials said the technology alleviated employees' tasks and improved overall in-store operations. As a result, the company will install Marty at its Giant and Martin's locations in Pennsylvania, Maryland, Virginia and West Virginia by mid-year.

"Bringing robotics and AI from a research lab to the sales floor has been a very exciting journey, and we were thrilled by the customer response in our pilot stores," Giant Food Stores President Nicholas Bertram said in a statement.

Eventually, nearly 500 stores run by Giant parent Ahold Delhaize USA are expected to utilize Marty, according to PennLive. The report said the robot's scanners prevent collisions with shoppers or displays, and that the technology could also assist with price checks.