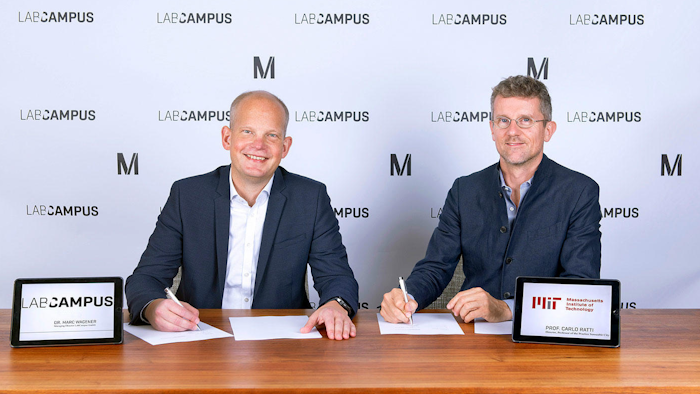 Munich Airport
A city planning initiative at the Massachusetts Institute of Technology will join a smart city project at one of Europe's busiest airports.
The Munich Airport and MIT's Senseable City Lab this week signed a three-year cooperation agreement for the LabCampus Innovation Center.
Airport officials announced the LabCampus effort in March. The project hopes to turn the campus, located at the airport on the city's outskirts, into "an ideal urban environment offering optimal conditions for people and companies to work together."
LabCampus and MIT, in particular, aim to build the future-ready infrastructure needed to design, develop and test products and services for a concept smart city. Researchers will focus on energy, mobility, connectivity and urban planning.
"This is an excellent opportunity for us to be involved in creating a smart city from the earliest stages," Senseable City Lab Director Carlo Ratti said in a statement. "It gives us a chance to look ahead and weave everything, including future needs, into the infrastructure from the very beginning."
MIT is the first entity outside Europe to join the LabCampus effort, but German organizers said they continue to hold talks with additional international partners.