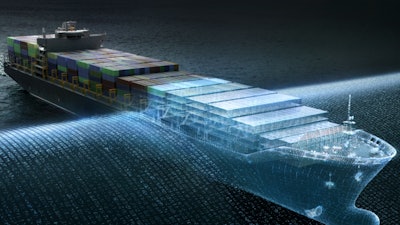 Rolls-Royce
U.K. power systems maker Rolls-Royce and U.S. tech giant Intel on Monday announced plans to collaborate on autonomous shipping technologies.

The companies said newly designed intelligence systems would incorporate data collection, artificial intelligence and edge computing to enable navigation, detect obstacles and ensure communications remain in service on the open ocean. Eventually, they plan to deploy fully autonomous cargo ships.

"Together, we can blend the best of the best to change the world of shipping," said Kevin Daffey, Rolls-Royce's director of engineering and technology and ship intelligence.

Officials said the partnership would make shipping safer by better informing crew members and eliminating the possibility of human error in many circumstances. It would also allow everyone from ship owners and operators to ports and cargo owners to take advantage of connected and automated systems.

Intel said the ships would feature its Xeon Scalable servers — essentially turning them into "floating data centers" — and 3D NAND SSDs to store that data.

Rolls-Royce, meanwhile, would use its Intelligent Awareness System, which combines information from radar, lidar, thermal and HD cameras, and satellite data and weather forecasts. Intel noted the company demonstrated the navigation technology earlier this year in a busy Japanese shipping corridor.

"Delivering these systems is all about processing — moving and storing huge volumes of data — and that is where Intel comes in," said Lisa Spelman, the general manager of the company's Xeon processors and data center marketing.