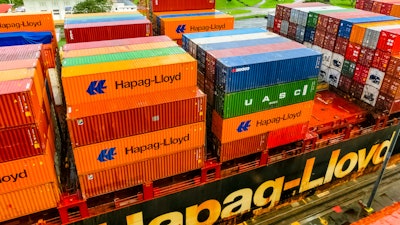 iStock
GLASGOW, Scotland (AP) — Major shipping companies called Friday for governments to put more money into researching and developing cleaner technologies to help the industry reduce its greenhouse gas emissions.
The International Chamber of Shipping said the industry isn't on track to meet its goal of cutting carbon emissions to net-zero by 2050 with current policies.
The trade group represents shipping companies that include MSC and Hapag Lloyd. Industry representatives and government ministers are meeting at the U.N. climate summit in Glasgow.
The group said it is asking governments to increase R&D spending, including by backing a proposal at the International Maritime Organization that would see ship owners set up a $5 billion fund to boost clean shipping technology.
Shipping currently accounts for about 3% of global emissions.