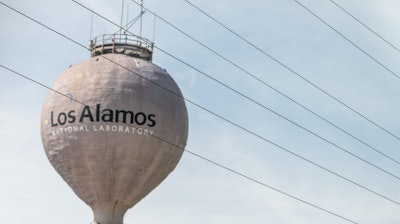 iStock
SANTA FE, N.M. (AP) — Santa Fe is the latest county to vote to withdraw from the Regional Coalition of Los Alamos National Laboratory Communities, a group of nine local governments in New Mexico that advocates for environmental cleanup funding and jobs at the lab.
The Santa Fe County Commission on Tuesday voted unanimously to leave the coalition, days after the Taos County Commission voted 4-1 to withdraw.
The exodus occurs as the coalition struggles with funding and leadership. It has lacked an executive director since last year and lost its federal backing over concerns that funding was improperly used for lobbying.
Amid those issues, local governments have questioned whether the organization is the best way to lobby the laboratory run by the U.S. Department of Energy. It's one of the largest science and technology institutions in the world, historically part of the development of the nuclear bomb and now the site of research on national security, space exploration, renewable energy and other fields.
The Regional Coalition of LANL Communities was formed 10 years ago to give nearby counties, municipalities and pueblos opportunities to ensure national decisions incorporate local needs and concerns of communities surrounding the lab.
During public comment before Tuesday's vote, representatives from nuclear watchdog groups Concerned Citizens for Nuclear Safety and Nuclear Watch New Mexico urged the commission to withdraw from the agreement, arguing that the coalition stands in the way of effective nuclear waste cleanup.
The Santa Fe City Council will consider its continued involvement with the coalition on May 26.