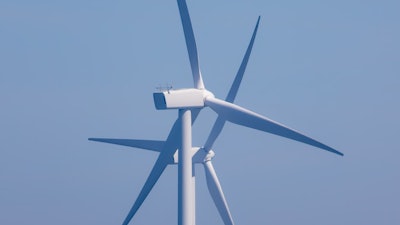 iStock
A Virginia-based energy company has announced plans to build more than 40 wind turbines along Lake Ontario in upstate New York.
Buffalo's WIVB-TV reports the turbines Charlottesville-based Apex Clean Energy wants to erect would generate enough electricity to power more than 50,000 homes in Niagara and Orleans counties.
The turbines would be spread along a 12-mile stretch of Lake Ontario.
Supporters of the project say it will bring jobs and tax relief to the area. Opponents say it will change the area from rural to more industrial.
Apex says it will submit its application early next year.
If the application is approved, the company plans to have the turbines running by 2022.