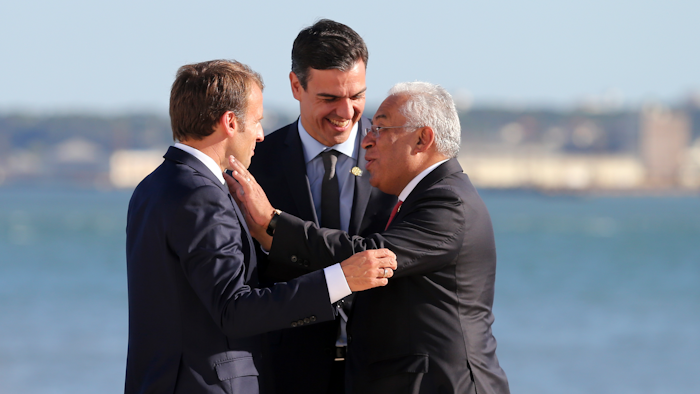 AP Photo/Armando Franca
The leaders of France, Spain and Portugal say they are moving ahead with plans to diversify their energy sources, which could mean more imports of liquefied natural gas from the United States.
The leaders said after a three-way energy summit Friday it is "essential" to build infrastructures enabling them to import, store and transport natural gas, including through new pipelines described as "key."
Portugal is keen to keep large quantities of U.S. natural gas in underground storage facilities at one of its Atlantic ports and send it via pipeline across Spain into France.
The strategy would help reduce Europe's reliance on Russian gas, and the U.S. government is keen to increase energy exports.
The three countries regard gas as a stopgap as they increasingly shift from coal to renewable energy sources.