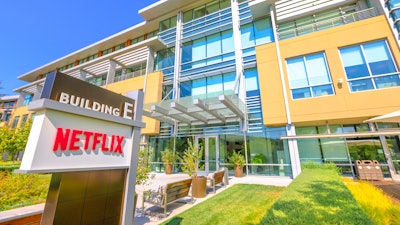 iStock
Three former Netflix software engineers and two associates face insider trading charges after allegedly using confidential information about the streaming service's subscribers to make millions.
According to the complaint filed by the U.S. Securities and Exchange Commission, Sung Mo "Jay" Jun in 2016 and 2017 provided the company's subscriber base totals to his brother, Joon Mo Jun, and friend Junwoo Chon before they became known to the public as part of Netflix's quarterly financial reports. Joon Jun and Chon repeatedly used the information to make trades ahead of company earnings announcements.
After Sung Mo Jun left the company, Netflix employees Ayden Lee and Jae Hyeon Bae allegedly continued to provide subscriber details to the trio from 2017 to 2019. The group used an encrypted messaging app to discuss trades without being detected; SEC officials ultimately discovered the trading ring after data analysis tools identified their "improbably successful trading over time."
Sung Mo Jun, Joon Jun and Chon made approximately $3 million from the improper trading, the SEC alleged.
"This case reflects our continued use of sophisticated analytical tools to detect, unravel and halt pernicious insider trading schemes that involve multiple tippers, traders and market events," Joseph Sansone, chief of the SEC's Market Abuse Unit, said in a statement.
The agency filed its complaint in federal court in Seattle. Bae faces a civil penalty of $72,875, while the other four have also consented to judgments to be decided by the court at a later date. The U.S. attorney's office in the Western District of Washington also filed a "criminal information" against Sung Mo Jun, Joon Jun, Chon and Lee.