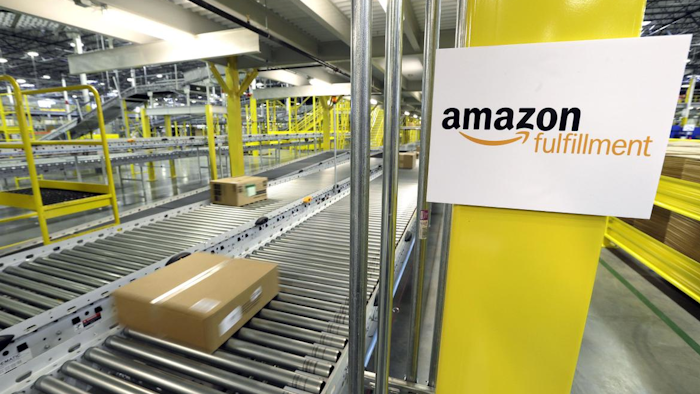 AP Photo/Ted S. Warren, File
Amazon drew more criticism for its decision to fire a worker who organized a walkout at a New York City warehouse to demand greater protections against the coronavirus.
Top labor unions and more 40 than elected New York City officials wrote a letter Wednesday to Amazon CEO Jeff Bezos demanding the reinstatement of Chris Smalls, who led the walkout to demand the Staten Island warehouse be close for cleaning after a co-worker tested positive for the coronavirus.
The officials and unions, including the AFL-CIO, also called on Amazon to close its warehouses to allow independent health and safety inspections.
Amazon spokesperson Kristen Kish said the company has implemented "proactive measures at our facilities to protect employees," including increased cleaning at facilities and social distancing measures.
Amazon said Smalls was fired for flaunting social distancing guidelines, including by showing up at the walkout Monday despite being put on a 14-day paid leave after he had contacted with the infected worker. Smalls said he believed Amazon put him on leave to get him out of the way.