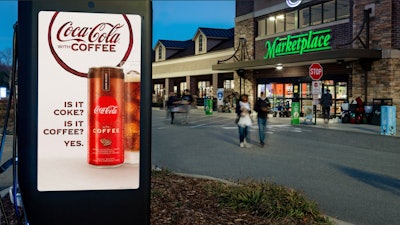 Volta
Volta today announced the execution of a definitive merger agreement under which Shell USA, a subsidiary of Shell, will acquire Volta in an all-cash transaction valued at approximately $169 million.
The transaction brings Volta's dual charging and media network to Shell's established brand and seeks to unlock long-term growth opportunities in electric vehicle charging.
Under the terms of the merger agreement, Shell USA will acquire all outstanding shares of Class A common stock of Volta at $0.86 per share in cash upon completion of the merger, which represents an approximate 18 percent premium to the closing price of Volta stock on January 17, 2023, the last full trading day prior to the announcement of the transaction.
"The shift to e-mobility is unstoppable, and Shell recognizes Volta's industry-leading dual charging and media model delivers a public charging offering that is affordable, reliable, and accessible. While the EV infrastructure market opportunity is potentially enormous, Volta's ability to capture it independently, in challenging market conditions and with ongoing capital constraints, was limited. This transaction creates value for our shareholders and provides our exceptional employees and other stakeholders a clear path forward," said Vince Cubbage, Volta's interim CEO.
The transaction provides the opportunity to unlock Volta's significant signed pipeline of charging stalls in construction or evaluation and capture the EV charging market opportunity. Following the completion of the transaction, there will be no immediate change in driver experience, Volta Media Network capabilities available to advertisers, or services provided to commercial properties and retail locations.
As part of the agreement, an affiliate of Shell will provide subordinated secured term loans to Volta to bridge Volta through the closing of the transaction.