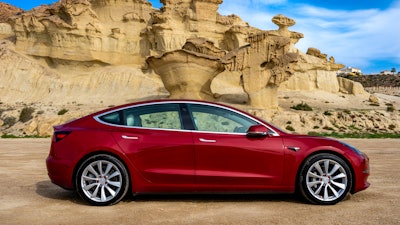 iStock
Tesla has initiated a rare physical recall for certain vehicles due to seatbelt issues.
Tesla is recalling certain 2017-2022 Model 3 vehicles because second-row left seat belt buckle and second-row center seat belt anchors may have been incorrectly reassembled during vehicle service. The recall affects approximately 24,000 vehicles.
Tesla Service will inspect and reassemble the seat belt anchors as necessary, free of charge. Owner notification letters are expected to be mailed by December 20, 2022.
Tesla's physical recall comes after the company has recently issued other "recalls" that required software updates instead of in-person maintenance. Last month, the company issued a software update for more than one million Tesla vehicles to fix an issue that could have cause fingers to be pinched in windows.