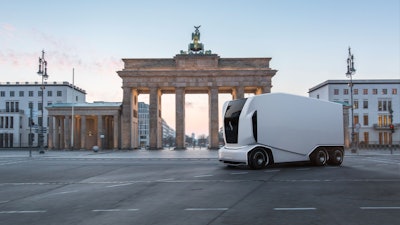 Einride
Einride, a freight mobility technology company that provides digital, electric and autonomous shipping, on Thursday announced its expansion into Germany.
Through its freight mobility platform Einride Saga, electric and autonomous fleets and charging and connectivity networks, Einride enables companies to move goods from A to B in a smart, green and cost-effective way. It already operates a large fleet of heavy-duty electric trucks in Sweden and the U.S., where Einride partners with companies such as Lidl Sweden, Maersk and Oatly.
In conjunction with the official launch, Einride has signed a list of local partners, including global appliance leader Electrolux. The operations with Electrolux follow a partnership in Sweden and are expected to reduce CO2 emission by 92% compared to driving with diesel.
Other Einride partners have seen a similar decrease while matching the cost of diesel.
Einride will initially set up a regional office in Berlin. In addition to the German capital, logistical hubs in Hamburg and the Ruhr Area will also be built.
A charging grid along Germany's most important commercial routes and in neighboring trade regions will be implemented to enable customers and partners to electrify transportation.