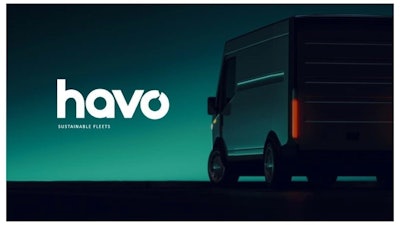 Havo
Ethos Asset Management announced a new long-term financing partnership with Havo to help meet growing demand for commercial electric vans.
The partnership will be focused on developing and building electric commercial vehicles, software, charging solutions and services designed to help lower operating costs and improve efficiency while helping businesses reach their sustainability goals.
"We're delighted to partner with Havo Inc., to provide financing for their unique solution to a major US problem. Havo's EV platform has been designed from the ground up specifically for delivery fleet vehicles to maximize efficiency, safety and functionality bringing together charging, full fleet telematics, mobile servicing, nationwide service centers, purchasing and insurance into a single platform. All built for commercial customers' needs. We had no doubts about the opportunity presented to us by the dynamic and passionate CEO and Founder, Kendall Chow, who brings expertise in hardware, software, supply chain, manufacturing, and data. We look forward to a long term partnership and seeing Havo Vans roll out onto our US roads and highways,' said Ethos CEO Carlos Santos.