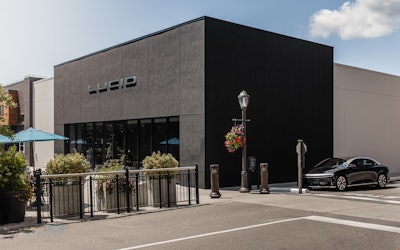 Lucid
Lucid Group today announced the official opening of its first retail location in the Pacific Northwest at University Village in Seattle, WA. This Lucid Studio opening marks 28 Studio and service center locations open in North America. Lucid Studio University Village will be open to the public starting on Saturday, June 25.
"The response to Lucid in Washington state has been tremendous, which reflects the region's unique embrace of both innovation and the environment," said Zak Edson, Lucid's Vice President of Sales and Service. "We have a growing number of Lucid Air owners in the market, and the new Lucid Studio in University Village will provide the perfect opportunity for EV enthusiasts to engage with and learn about the groundbreaking Lucid Air."
Lucid Studio University Village will join the Lucid service center at 3412 Airport Way S, Seattle, providing comprehensive support for Lucid owners in the area.